Pomegranate juice · Bag-in-Box - 3L
Organic pomegranate juice in raw food quality
Raw Quality · Cold Pressed · Never Heated
Regular price

Sale price

42,00 €

Unit price

14,00 €

per

l

✓ 100% raw food quality
With this tap station, your daily glass of pomegranate juice is easily available. 100% fresh organic pomegranate juice is pressed exclusively from seeds, always without added sugar, preservatives, flavors, colorings or water.
The box contains 15 portions of pomegranate juice (200ml). Practical for every day. For tapping yourself, instead of making it yourself.
that includes this juice cleanse
INGREDIENTS

100% cold-pressed direct juice (mother juice) from controlled ecological cultivation. No additions. This juice is created in laborious manual work.
NUTRITIONAL FACTS

Average nutritional values ​​per 100ml
Energy value : 211 kJ / 50 kcal
Fat : 0.2 g - of which total fatty acids 0.0 g
Carbohydrates : 14 g - of which sugars 9.5 g
Egg white : 1 g
Salt : 2 g
Potassium : 194 mg
ADDITIONAL PRODUCT INFORMATION

Chilled at max. 7°C. Best before: see print
DE-ÖKO-037 EU Agriculture
Shake lightly before consumption. After opening, keep refrigerated and consume within the printed best-before date.
Buy organic pomegranate juice, pure & fresh · 3l · Pomegranate juice, cold-pressed for 15 days, 200ml Pomegranate Juice daily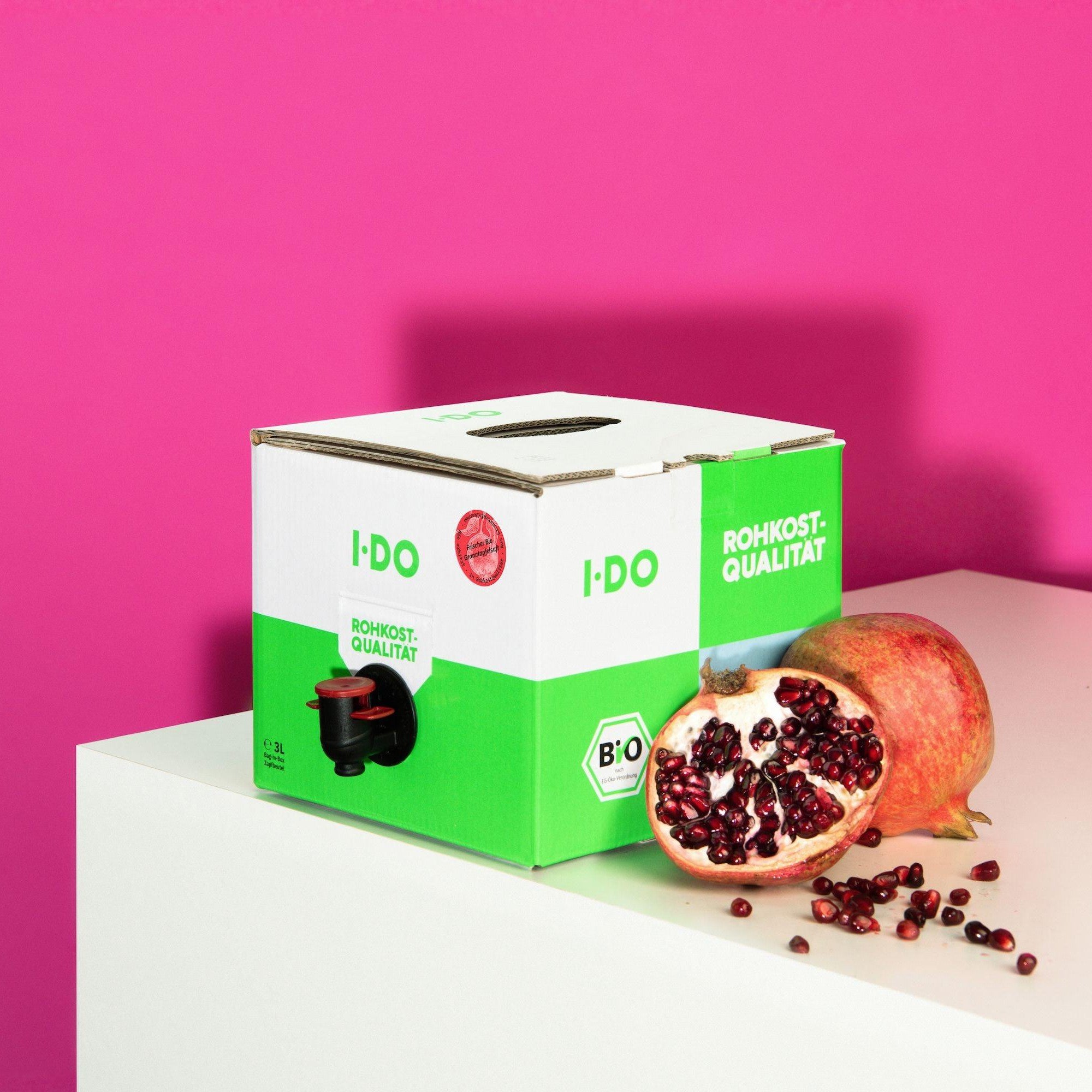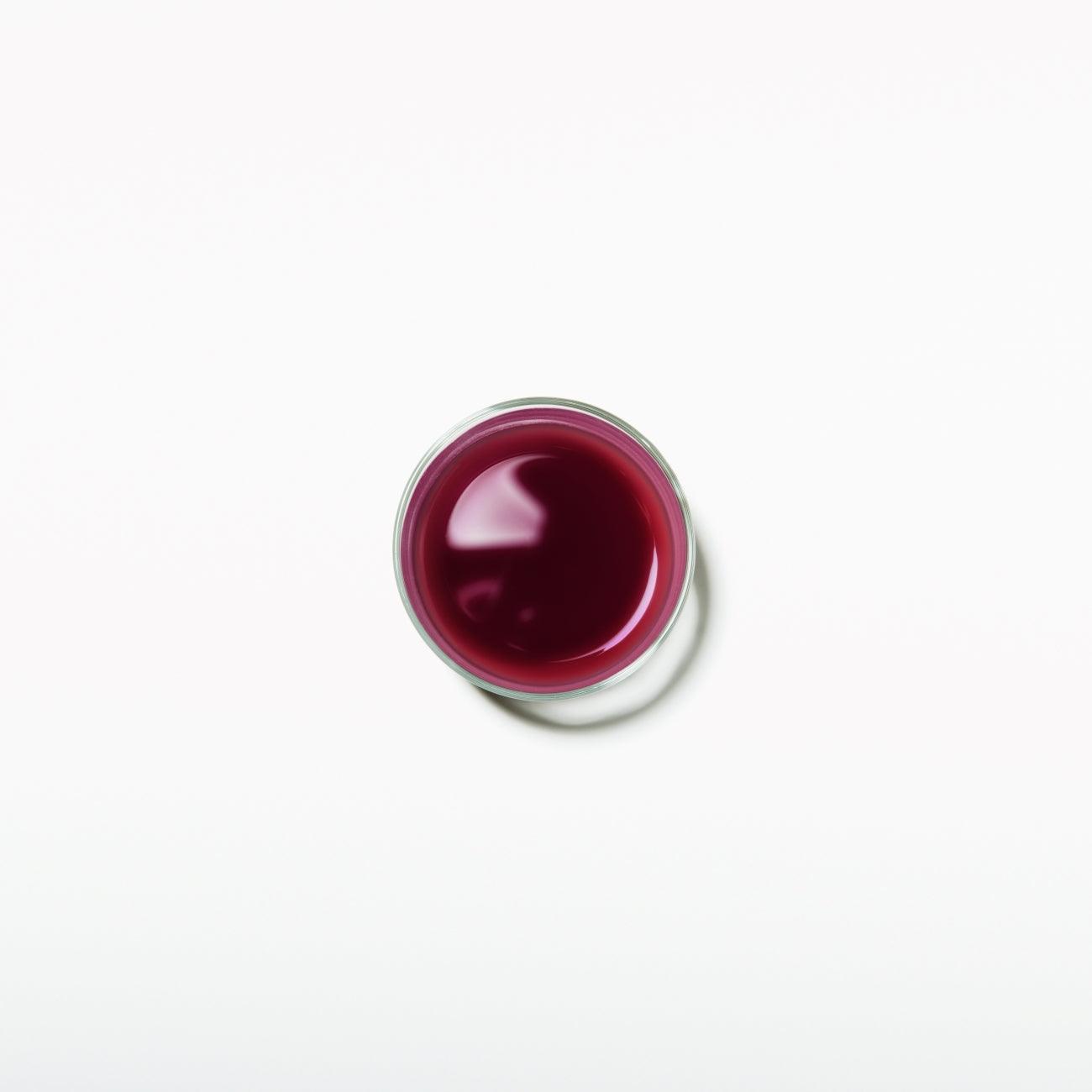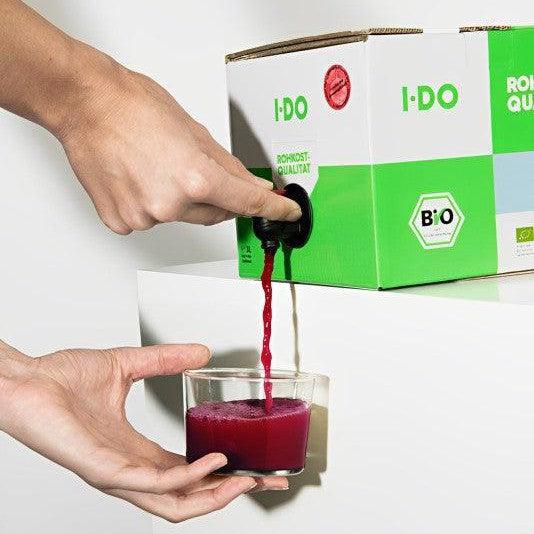 Although it's not easy to get hold of the small, ruby-red seeds of the pomegranate, this fruit is truly a superfood. Pomegranates are particularly popular in the Mediterranean region. In the Orient, they are not only used as a snack, but also as an ingredient in numerous dishes. A single fruit contains up to 400 seeds. Incidentally, in Greek and Roman mythology, the pomegranate is a symbol of fertility, love, beauty and youth.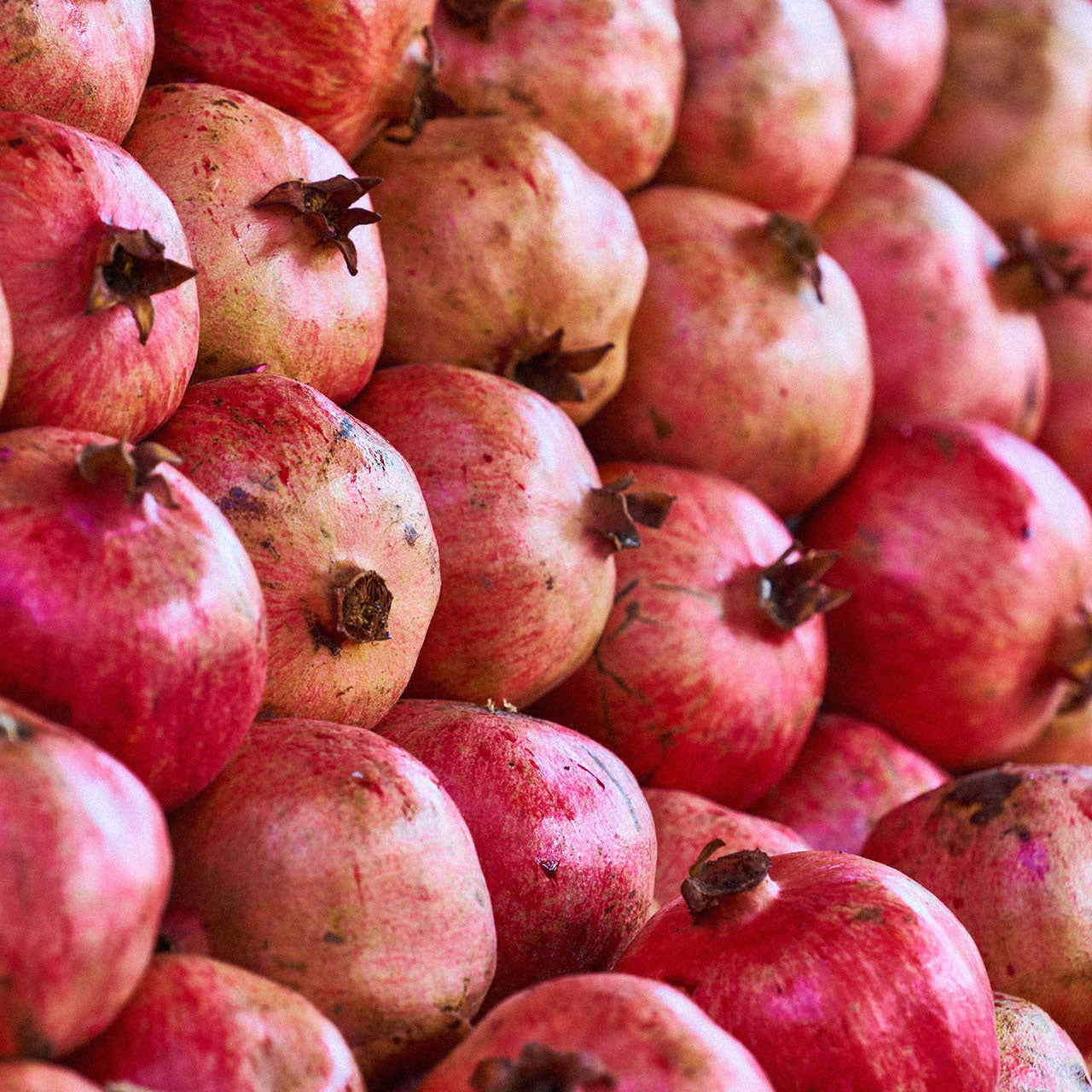 Why I·DO?
COLD-PRESSED

We press our juices cold, ie no heat is used in our production. In this way, all heat-sensitive substances such as vitamins, fibers and other nutrients are retained during pressing.

ORGANIC BY CONVICTION

100% organic. Since day one, we have attached great importance to the fact that all the ingredients for our I·DO products are produced in a biologically and ecologically harmless manner. In addition, our priority is sustainable production.

FRESH & STILL DURABLE

Cold-pressed, but still pasteurized? That's out of the question for us! At I·DO we work with ultra high pressure to preserve our juices.


JUICE CURE GUIDE

Our juice cleanse comes with instructions and a comprehensive juice cleanse app, which I will accompany you step by step during your fasting.

SIMPLE & TIME SAVING

Juice fasting is effortless and can be done by everyone. No time-consuming shopping for fruit or pressing the juice yourself at home is necessary.
FAQs
What is I·DO?

Our mission is to enable you to live a healthier, longer and more sustainable life with high-quality organic juices and foods.
As a specialized juice manufacturer from Munich, we have been concentrating on special organic juice creations in raw food quality since our foundation in 2014.
What makes I·DO so special?

I·DO organic juices and ginger shots are ultra-fresh, 100% organic and never heated. The fruit and vegetables in our premium raw food products are freshly harvested and pressed every week. Most of the ingredients are grown exclusively for us in controlled organic quality. Whenever possible, we work with local farmers and cooperatives in the immediate vicinity of our production facility in Spain. Short distances and small batches ensure excellent product quality and the smallest possible ecological footprint.

» More about raw food quality
How is it delivered?

Always freshly chilled with a cooling pack. Your package will usually be with you after two to four working days.

» Shipping information
How much is the shipping?

The shipping and packaging costs depend on the parcel weight and delivery location. There is a practical shipping costs calculator in the shopping cart.

» Shipping information
How long do I·DO organic juices keep?

I·DO organic juices are preserved using the HPP process. As a rule, the products can be kept for several weeks - but at least 10 days - after leaving the warehouse.

» To the FAQ
Where can I return the deposit?

The bottles made from recycled PET are part of the deposit system. You can in every supermarket and at every point of sale throughout Germany return with other deposit products.

» Deposit system